Physiotherapy in victoria
Physiotherapy, Physical Therapy, Sports Medicine in Victoria, BC
Physiotherapy, physical therapy, sports medicine are interchangeable terms for the same service. Our physiotherapists combine their in-depth knowledge of body mechanics with hands-on clinical skills to assess, diagnose and treat a huge variety of conditions and injuries. They are experienced with everything from Post-MVA (motor vehicle accident) and Post-surgical rehab to everyday issues like lower back pain, neck pain and headaches.
Our physiotherapists, located in Victoria, BC, use hands on manual therapy techniques, therapeutic exercise and movement, pain science/biopsychosocial approach,  heat and cold therapies, muscle stimulation and TENS, joint mobilizations and more.
At Remedy Wellness, we believe in providing focused, high quality physiotherapy care by treating one patient at a time. When you are at our centre here in Victoria, you are the priority patient and your physiotherapist is dedicated to working with just you. You get your physio's undivided attention because we don't treat multiple patients at once. We also guarantee you won't ever be left alone with a passive therapy like a heating pad, for any length of time. We're here to work.
We also have longer initial visits and follow up visits because we don't like to rush. Rushing leads to missing things and making mistakes. We take our time and focus on figuring out what is driving your dysfunction or pain, rather than coming up with a quick band-aide solution.
Physiotherapists have a broad scope of practice in BC. This means they have training and access to many treatment tools and types of equipment. At Remedy Wellness Centre we believe in utilizing the most evidence and science based treatment techniques, which means they have been proven to be effective in recent clinical trials and studies.
If you are a new patient to physiotherapy at Remedy Wellness Centre, we recommend you book an Initial Visit with our physiotherapist. Together you will determine a follow up treatment schedule and home-care plan.
Manual Therapy/ Hands On Modalities
This is the most common modality you can expect your physiotherapist to use. The term "manual therapy" means hands on therapy and includes things like joint mobilizations and massage techniques. Our physiotherapists are very hands on so you feel like things actually changed by the end of the treatment. Manual therapy helps to relieve pain, tension, stiffness and immobility.
Manual physiotherapy techniques are effective and non-invasive treatment methods for increasing joint mobility, soft tissue pliability, improving spinal health and restoring ease of movement and range of motion.
Since our moto is "hand on healthcare," you can expect this to be incorporated into your treatment plan.
Whoever said "Motion is Lotion," was absolutely right. But it can be hard to know which motions you should be doing, to maximize the results of your efforts and prevent injury or re-injury. Therapeutic exercise prescription is a key part of any good quality physiotherapy treatment plan.
Assessing your range of motion, strength posture gives your physio a very clear picture of what exercises you would benefit from. We understand that not everyone has access to a gym or fancy equipment, so we build routines that suit your lifestyle.
We can work with everything from low cost resistance bands and free weights, to body weight exercises or full on athlete training with specialized equipment. We've seen it all and done it all, so bring it on.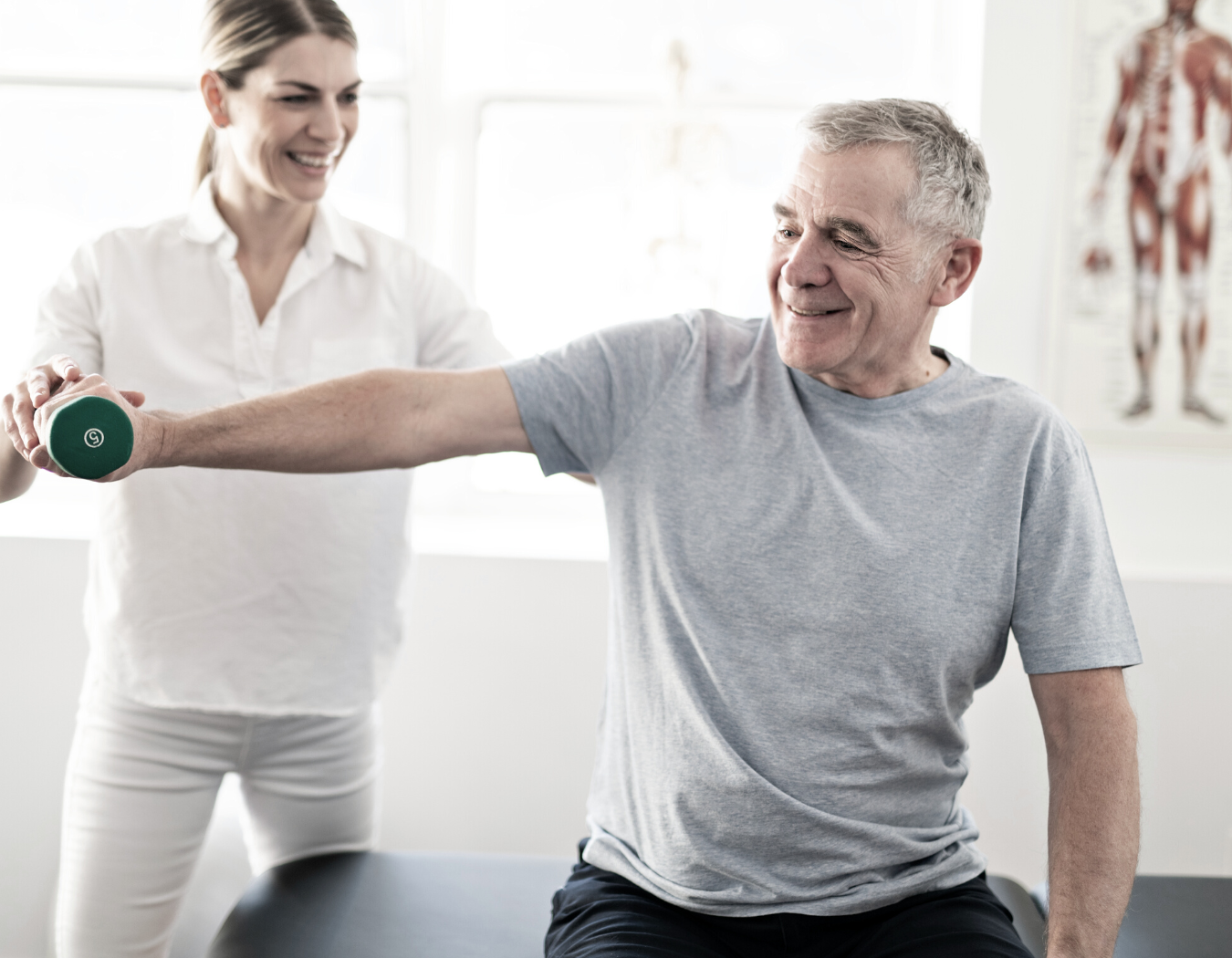 Post MVA (Motor Vehicle Accident) Rehab
Physiotherapy is covered by ICBC. At Remedy Wellness Centre we direct bill ICBC for physiotherapy and other services covered by ICBC.
After a car accident patients commonly seek physiotherapy for back pain, headaches, concussion, whiplash and other spine injuries, rehab post immobilization from a bone break, post surgical recovery and more.
With ICBC claims, Physiotherapy is a good place to start. Our physiotherapist can do an in depth assessment and then recommend any adjunct therapies if they would be additionally beneficial to your recovery.
​
We recommend that you try to keep all therapies under one roof, so your practitioners can communicate (with your permission) and coordinate car, keeping you on a reasonable and effective treatment plan.
Yes! The answer is almost always yes to physiotherapy post surgery. Our physiotherapists have extensive experience helping patients recover from C-sections, knee and hip replacements, broken bones, dislocations and more.
Physiotherapy post surgery is highly recommended to restore proper motor control, mobility and biomechanics. so you can get back to your life.
Physiotherapy treatment focuses on reducing and eliminating pain, improving mobility and strength as per the surgical protocol and assisting you in return to your usual activities.
We will help you understand the expectations for regaining range of motion, strength, and return to normal function. Our Physiotherapists can help you recover from a variety of procedures.
Physiotherapy isn't just appropriate for injuries and surgeries. Physiotherapy is available in Victoria and online throughout BC, for general physical health and injury prevention. Take your workout to a therapeutic level, improve your sport performance or introduce activity safely and effectively with physiotherapy.
What is Sports Medicine? Our physiotherapists are experts when it comes to movement, exercise and biomechanics. This expertise can be applied to your workout routine, your sport performance, your general fitness approach or helping you start a new fitness routine.
If you like to hit it hard physically, injury prevention and should be a top priority for you. Physiotherapy can help with that.
If you're an athlete and want to compete at  a higher level, physiotherapy can help with that.
If you hate exercise, but you know you need it, physiotherapy can help with that too!
Shockwave Therapy with Physiotherapist
Shockwave Therapy is available with our Physiotherapist. This high tech equipment uses focused sound waves that pulse into the injured tissue to stimulate the natural healing process. It is highly effective for:
Learn more: Shockwave Therapy
What is physiotherapy For?
Book an appointment online or by giving us a call!