Chiropractor in Victoria, BC
Do You Have Back or Joint Pain?
At Remedy Wellness Centre in Victoria, BC, our chiropractic approach may be just what you need to get back to feeling good.
Dr. Ken Alexander takes his time, thoroughly assessing your biomechanics and finding whatever is driving your pain. We don't believe in quick fixes or band-aide solutions. 
Patients are encouraged to participate in the therapeutic process by incorporating and teaching you therapeutic exercises, strengthening and stretching exercises, mindfulness techniques and lifestyle modifications. He also uses other techniques like myofascial release, soft tissue mobilization, shockwave therapy and more.
The end goal, is that you don't need to be adjusted regularly in order to feel great. You will have some tools to use at home to help you maintain your gains and prevent other problems down the road.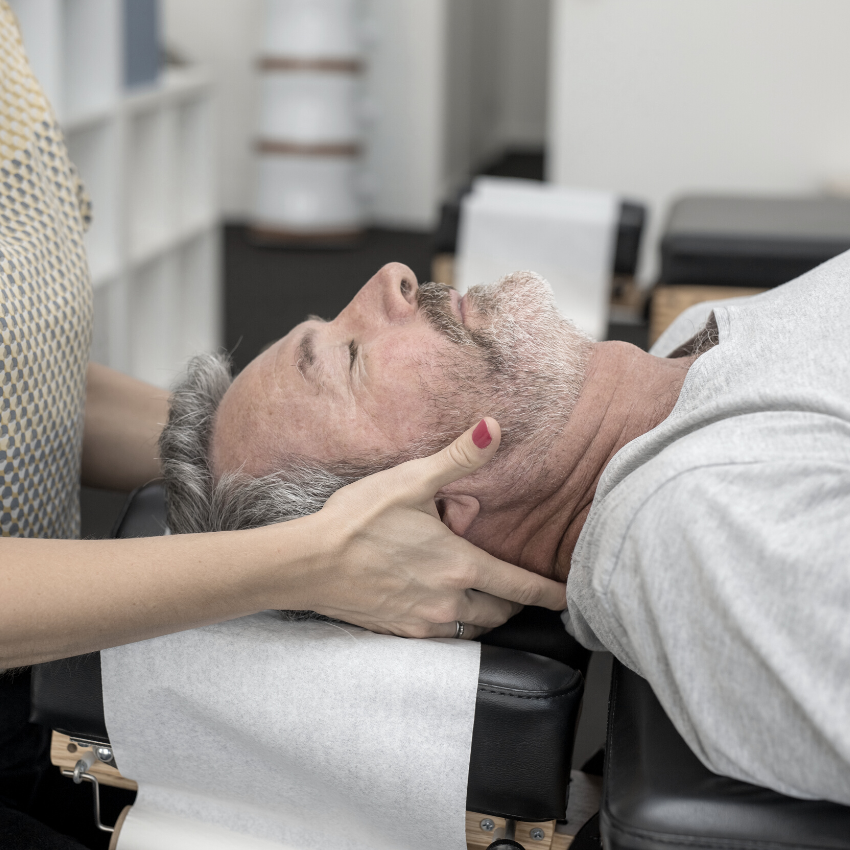 Chiropractic for Lower Back Pain
Lower back pain can be relieved with chiropractic treamtent. The most important thing is figuring out what is causing your lower back pain. At our Victoria, BC clinic, Dr. Alexanders spends up to a full hour with you at your first visist, to thoroughly assess how things are moving, or not moving, so he can plan the most effective course of treatment. It could be one specific problem or a combination of things.
Muscle Tension or Spasm
Pelvic or SI Joint Misalignment
Vertebral Misalignment
Facet Syndrome
Sciatica
Disk Herniation
Stenosis
Spondylosis and Spondylolisthesis
Chiropractic for Sciatica
Chiropractic can relieve sciatica and resolve the underlying cause. Sciatica is a pinched, or compressed sciatic nerve, which can cause lower back pain, nerve or aching pain down the back of one or both legs and may include numbness and tingling as far down as the toes. Sciatica can be caused by:
Pelvic or SI Joint Misalignment
Vertebral Misalignment
Piriformis Syndrome
Disk Bulge or Disk Herniation
Lateral Stenosis of the Lumbar Spine
Glute Medius Trigger Points (Pseudo-sciatica)
Chiropractic treatment for sciatica will depend on where the pressure on the nerve is coming from. You can read more about Sciatica HERE
Chiropractic for Headaches
Headaches can be caused by issues originating from the spine. Dr. Ken Alexander, located here in Victoria, BC, uses a number of different techniques including soft tissue mobilization (massage), joint mobilizations, traction and therapeutic exercise. Though headaches can be a complex problem with multiple contributing factors, a holistic approach is effective for both short and long term relief. If you are wondering where to start, you can't really make a wrong choice by starting with chiropractic and/or massage therapy for headaches.
A headache is a symptom, so treating the underlying condition will usually relieve headaches for the long-term. A symptom is a way your body asks you to change something, be it your lifestyle, posture, diet or external environment. If you ignore your body's plea for change, your headaches will probably return.
car accidents and chiropractic
Injuries from car accidents are another of the most common things we work with at Remedy. Chiropractic can be very effective in the early and late phases of healing. Initially, you may be quite uncomfortable or in a lot of pain. Treatment is always modified to be specific to your needs, on that day, meaning with work within your pain tolerance. After a car accident, our chiropractor has helped patients recover from:
Whiplash
Headaches
Lower Back Pain
Concussion
And More
Shockwave Therapy with Chiropractor
Shockwave Therapy is available with our Chiropractor at Remedy. The treatment is primarily used to treat stubborn inflammatory conditions like:
Calcific Tendonitis
Tennis Elbow
Runners Knee
And More
It is also often use to release trigger points that don't respond to regular manual therapy. You can learn more about Shockwave Therapy HERE
What is chiropractic For?
All Ages
Joint Pain
Muscle Pain
Headaches
Athletes
Spine Health
Injury Rehabilitation
Book an appointment online or by giving us a call!